"YOU DO THE CHILLIN and WE DO THE GRILLIN"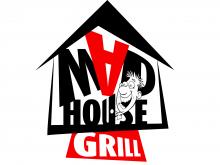 About Us
Mad House Grill is a family owned bright pink food truck based out of Fall River, Massachusetts. It operates in the Southeastern Massachusetts and Rhode Island areas serving the freshest grilled cook to order food in the area. We cater to all types of private and public events. We specialize in city events, car shows, birthdays parties, weddings and much more. We will work with you to make it the perfect day.
Also check us out on FACEBOOK at www.facebook.com/madhousegrill
All of our food is fresh, prepped and cooked to order. We specialize in Fresh Grilled Burgers and several types of finger foods. We also specialize in Portuguese cooking.